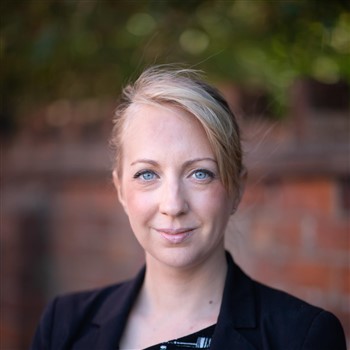 Contact Team Member
Associate Solicitor
Kirsten studied Biology at the University of Leeds before undertaking the Law Conversion Course and obtaining her Law Degree as well as completing the Legal Practice Course at the College of Law in Chester.
Kirsten has had over 10 years working in Family Law starting as a paralegal in 2007. Kirsten was then a trainee solicitor and trained at Gorvins Solicitor's in Stockport and qualified in January 2010, with the family team then moving to a large city centre firm in Manchester. Kirsten has had experience working in a large city centre firm, a high street law firm and a small niche practise before becoming an Associate at Maguire Family Law in January 2018.
Kirsten specialises in issues relating to relationship breakdowns, including divorce, financial matters, children matters, cohabitation disputes and domestic abuse. Kirsten also advises in relation to pre-nuptial agreements and cohabitation (living together) agreements. She is a qualified member of the Family Law Panel, which is a Law Society professional accreditation scheme that recognises her high level of knowledge, skills and experience in family law.
On a personal level, Kirsten is extremely approachable and committed to developing a good rapport with her clients, which includes developing a trusting relationship and being open and realistic from the first meeting. Kirsten prides herself and is known for her excellent client care and she shows compassion and the ability to empathise with her clients. This enables Kirsten to work together with her clients to achieve optimum results.
Best things in life: hot bubble baths at the end of the day, Chinese food, laughing with friends & family, the trials & tribulations of being a first time mum, my cat Rudy (when she decides to be affectionate), dancing anywhere to anything and swooning over Harvey Specter from Suits.
For advice on divorce, separation, finances, children matters or any family law query please telephone Kirsten on 01625 544 665 or email Kirsten.Tomlinson@family-law.co.uk.